We Offer a Comprehensive Range of Attorney Services
---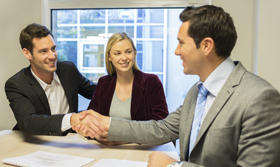 Our attorneys at Grosboll Tice Barr & Courtney in Petersburg, IL are highly qualified and experienced to deal with a wide range of legal concerns including asset protection, business partnerships, child adoption, child custody and spousal support. We assure you of complete satisfaction for our excellent legal services that ensure rightful results for you and your loved ones.
Our Practice Areas Include:
Accident and Personal Injury
Adoption
Appeals
Assault and Battery Defense
Asset Protection
Business and Corporation
Business Contracts
Business Mergers
Business Partnerships
Child Abuse
Child Support
Criminal
Custody
Domestic Violence Defense
DUI
Estate Planning
Family and Divorce
Federal Law
Guardianship and Conservatorship
Incorporation
Juvenile Crimes Defense
Juvenile Law/Neglect/Abuse
Living Wills
Non-Competition Agreements
Paternity
Personal Injury
Probate
Property Damage
Secretary of State/License Reinstatement
Slip and Fall Injury
Spousal Support
Taxes
Traffic Violations Defense
Trial
Trusts
Vehicle Accident
Visitation Rights
Wills and Estates
Wrongful Death
Tell us how we can help you with your legal service needs. Contact Us.